Home Reading
Research confirms our school's underlying philosophy that repetition of reading a book leads to greater learning of vocabulary because the children pick up new information with each reading.
Children are given individual reading books that may contain few words and they may seem to 'finish' them quickly. There are many skills that your child needs to develop as a reader and with repeated readings you can focus on these different skills. In this way children will become fluent readers who can not only decode words but understand and enjoy a variety of texts. The Rose Report, an independent review of the teaching of reading, describes this as a journey from 'learning to read' to 'reading to learn, for pleasure and purpose'.
Let the reading time be short (about 5-10 minutes), enjoyable, and stress free for both you and your child.

Choose a time when your child is willing and not too tired.

Sit close together in a relaxed atmosphere and let your child take their time (remove any distractions such as TV).

Our local library is great resource to use straight after school.

Talk about the book and the pictures, allow your child to look through the book before you begin to read.

When your child first brings home a reading book, do not expect them to know all the words.

Model the reading by reading it to them at first or taking it in turns. Many first books have a repeated phrase which you can help them to anticipate by reading up to the word that varies, for example 'I like to paint', 'I like to ……swim'.

Remember that much of the early reading your child does is memorising. It is more important that they read the whole book remembering the sequence of the story than that they should recognise each word and what it says. With repeated readings the memorised words will start to become familiar as text.

Encourage your child to use the pictures to help guess the words.

Please fill in your child's reading record, we value your feedback.

In the very early stages, it is fine to simply tell your child an unknown word and explain what it means. As he/she progresses you may encourage him/her to use the picture or the first letter of a word to help them.

Do not let your child struggle with trying to sound out words that are not phonetically decodable, for example 'tricky words' such as 'come' and 'who' which cannot be sounded out as c-o-m-e and

w-h-o.

Above all, always use plenty of praise and encouragement.
As their reading progresses encourage your child to:
Use the sounds that they know, or tricky words, to piece together words and sentences.

Predict what might happen next say how the story might end.

Cover a word and think of another that would make sense.

Discuss characters; what they are like, how they are feeling.

Make links to other books, for example by the same author or about the same subject, and to their own experiences.

Pay attention to the punctuation, speech bubbles and so on, using different voices for different characters.

Use the correct terminology such as

author

,

illustrator

,

title

,

character

.

Express opinions about the book and who they would recommend it to.

Use the theme of the book to write/draw own version, perhaps using a different setting or characters.




Alongside your child's school reading book, we strongly recommend reading to them. Reading schemes help your child towards independent reading but 'real books' give them a flavour of the wealth of literature that they will one day be able to access independently and, as mentioned above, repeated readings can lead to greater learning.This can be a cosy, bedtime activity for sharing and enjoyment of a book. The child can be the listener and will learn a great deal from hearing an experienced reader read aloud, such as seeing how the pages are turned, how expression is used and different voices used for different characters, how the plot develops and so on.
You may find that your child will begin to join in with a favourite book. With a new book you may want to ask your child how they think the story will end, about whether they liked the story or particular characters.

Let your child see you read, and share it with them, for example reading a recipe, reading the newspaper headlines, reading the destination on the bus, reading shop signs and labels on items in the shop. Read in different places (share a book on the train, go to the park and read, build a reading den and read with a torch).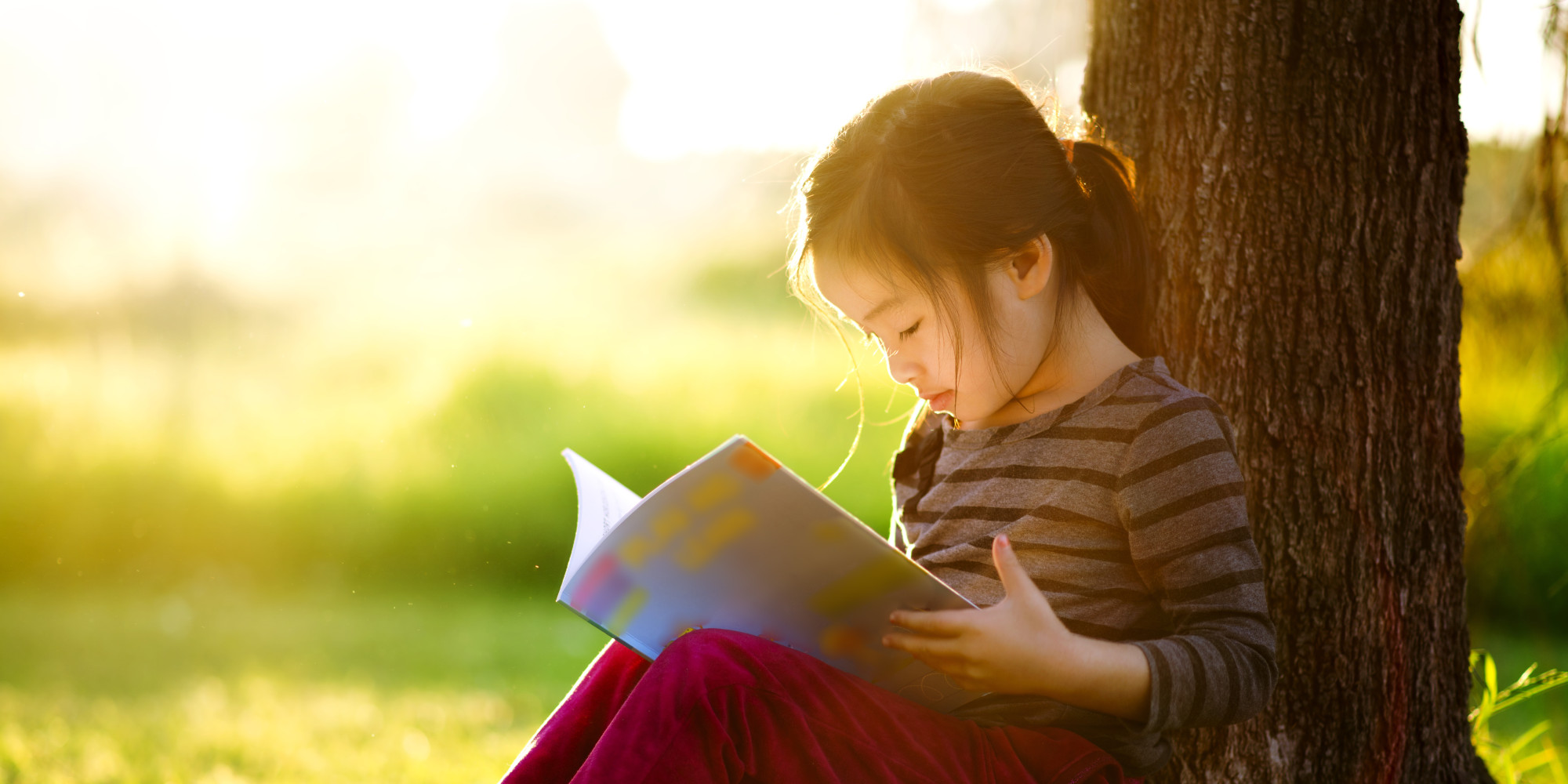 Children love to learn new skills through a game. Here are some suggestions:

I-Spy: for early readers use the letter sound but once the children are confident with the sounds use the letter names.
Make up silly rhymes and phrases using alliteration (big, bright, blue, balloons).
Go on a 'sound hunt'. Find objects around the house that start with the same sound.
Use 'robot-talk' to talk to each other, for example (i-t i-s r-e-d)
Children can borrow up to 20 books from Crosby Library!


Writing
Provide your child with lots of opportunities to develop their fine motor skills:
use small objects to make patterns

weave using wool and a colander

help with peeling activities when cooking

play with small construction toys

play with sand and water, include sieving, pouring, picking up toys using tools

develop the pincer movement: show the children how to use tweezers to pick up and sort sequins, small beads

use paints, finger paints, etc. for making big patterns on differently shaped paper, for example fish, balloons, kites (talk about the patterns they make)

focus on developing the curly caterpillar (letter 'c'), long ladder (letter 'l')

strengthen fingers by using clay, play dough, Plasticine, etc., for modelling, have a go at making letter shapes

cut out large letter shapes or patterns

use different coloured marker pens for tracing

use thick paintbrushes and water to paint patterns on walls, fences, etc.
Practise letter formation, begin by writing own name.
All of our lower case letters start at the bottom.
We teach all of the letters that start with the curly 'c' shape first (c, a, d, g, o, q).
We teach all of the letters that begin with the 'l' shape together (l, b, h, k, t).
We talk about our 'down letters' having their chin on the line and their tail underneath (g, j, p, q, y).
The image above helps children remember which letters are ascenders and which are descenders. ascenders go up into the blue sky, descenders go down into the soil, half way letters stay in the green grass.
Children can practise the letter shapes using pens, pencils, crayons, paint...
Teaching Reading and Writing through Phonics
We will sometimes set your child a reading book to read online on Phonics Bug. The book will match the phonics phase that your child is working in and the majority of the words in the book will be decodable using sounds they have been taught. It is important that children read these books alongside books where they will use a range of different reading strategies.
Jargon Buster (sorry!):
Phoneme - smallest unit of sound
Grapheme - how a sound is recorded
Diagraph - 2 letters that make 1 sound
Trigraph - 3 letters that make 1 sound
Split diagraph - when an 'e' is used to make a long vowel sound
CVC words - (consonant vowel consonant)
Blending - blending sounds to read words
Segmenting - segment/split words into sounds to spell
Some Examples:
CAT has 3 phonemes - C-A-T
SHOP has 3 phonemes - SH-O-P
FAIR has 3 phonemes - F-AIR
CAT, BAG, LIP are CVC words (consonant/vowel/consonant)
ai, ay, a-e are all graphemes (ways of recording) for the same phoneme (sound)
SH in shop is a diagraph (2 letters making 1 sound)
AIR in fair is a trigraph (3 letters making 1 sound)
I-E in slide is a split daigraph (the 'e' changing the word from slid to slide)
Phase 1 (usually secured pre-school)
Phase One of 'Letters and Sounds' concentrates on developing children's speaking and listening skills and lays the foundations for the phonic work which starts in Phase 2. The emphasis during Phase 1 is to get children attuned to the sounds around them and ready to begin developing oral blending and segmenting skills.
Phase 1 is divided into seven aspects. Each aspect contains three strands: Tuning in to sounds (auditory discrimination), Listening and remembering sounds (auditory memory and sequencing) and Talking about sounds (developing vocabulary and language comprehension).
Phase 2 (usually secured during Reception)
In Phase 2, letters and their sounds are introduced one at a time. A set of letters is taught each week, in the following sequence:
Set 1: s, a, t, p
Set 2: i, n, m, d
Set 3: g, o, c, k
Set 4: ck, e, u, r
Set 5: h, b, f, ff, l, ll, ss
The children will begin to learn to blend and segment to begin reading and spelling. This will begin with simple words.
Words using set 1
Words using set 1 and 2
| | | | |
| --- | --- | --- | --- |
| (+i) | (+n) | (+m) | (+d) |
| it | an | am | dad |
| is | in | man | sad |
| sit | nip | mat | dim |
| sat | pan | map | din |
| pit | pin | Pam | did |
| pip | tan | Tim | Sid |
| sip | nap | Sam | and |
| tip | tin | | dip |
Words using sets 1-3
| | | | |
| --- | --- | --- | --- |
| (+g) | (+o) | (+c) | (+k) |
| tag | got | can | kid |
| gag | on | cot | kit |
| gig | not | cop | Kim |
| gap | pot | cap | Ken |
| nag | top | cat | |
| sag | dog | cod | |
| gas | pop | | |
| pig | God | | |
| dig | Mog | | |
Words using set 1-4
| | | | |
| --- | --- | --- | --- |
| (+ck) | (+e) | (+u) | (+r) |
| kick | get | up | rim |
| sock | pet | mum | rip |
| sack | ten | run | ram |
| dock | net | mug | rat |
| pick | pen | cup | rag |
| sick | peg | sun | rug |
| pack | met | tuck | rot |
| ticket | men | mud | rocket |
| pocket | neck | sunset | carrot |
Words using set 1-5
| | | | | |
| --- | --- | --- | --- | --- |
| (+h) | (+b) | (+f and ff) | (+l and ll) | (+ss) |
| had | but | of | lap | ass |
| him | big | if | let | less |
| his | back | off | leg | hiss |
| hot | bet | fit | lot | mass |
| hut | bad | fin | lit | mess |
| hop | bag | fun | bell | boss |
| hum | bed | fig | fill | fuss |
| hit | bud | fog | doll | hiss |
| hat | beg | puff | tell | pass |
| has | bug | huff | sell | kiss |
| hack | bun | cuff | Bill | Tess |
| hug | bus | fan | Nell | fusspot |
| | Ben | fat | dull | |
| | bat | | laptop | |
| | bit | | | |
| | bucket | | | |
| | beckon | | | |
| | rabbit | | | |
Alongside this children are introduced to tricky/exception words. These are the words that are irregular words. That means that phonics cannot be applied to the reading and spelling of these words.
The tricky words introduced in phase 2 are:
Useful websites for phase 2:
http://www.letters-and-sounds.com/phase-2.html
Phase 3 (usually secure in Reception/Year 1)
By the time they reach Phase 3, children will already be able to blend and segment words containing the 19 letters taught in Phase 2.
Over the twelve weeks which Phase 3 is expected to last, twenty-five new graphemes are introduced (one at a time).
Set 6: j, v, w, x
Set 7: y, z, zz, qu
Consonant digraphs: ch, sh, th, ng
Vowel digraphs: ai, ee, igh, oa, oo, ar, or, ur, ow, oi, ear, air, ure, er
Tricky words:
| | | | | | |
| --- | --- | --- | --- | --- | --- |
| we | me | be | was | no | go |
| my | you | they | her | all | are |
Phase 4 (usually secured in Year 1)
By Phase 4 children will be able to represent each phoneme. They will blend phonemes to read CVC words and segment CVC words for spelling. They will also be able to read two syllable words that are simple. They will be able to read all the tricky words learnt so far and will be able to spell some of them.
This phase consolidates all the children have learnt in the previous phases.
Tricky words:
| | | | | | |
| --- | --- | --- | --- | --- | --- |
| said | so | she | he | have | like |
| some | come | were | there | little | one |
| they | all | are | do | when | out |
| what | my | her | | | |
By this point children would be expected to be reading CVC words at speed along with the tricky words from the previous phases. It is important that children are taught that blending is only used when a word is unfamiliar.
Phase 5 (for most children - taught in Year 1/consolidated in Year 2)
Children will be taught different ways of representing the phonemes.
Tricky words:
| | | | | | |
| --- | --- | --- | --- | --- | --- |
| oh | their | people | Mr | Mrs | looked |
| called | asked | | | | |
| water | where | who | again | thought | through |
| work | mouse | many | laughed | because | different |
| any | eyes | friends | once | please | |
New graphemes for reading:
| | | | |
| --- | --- | --- | --- |
| | | | Split diagraphs: |
| ay day | oy boy | wh when | a-e make |
| ou out | ir girl | ph photo | e-e these |
| ie tie | ue blue | ew new | i-e like |
| ea eat | aw saw | oe toe | o-e home |
| | | au Paul | u-e rule |
By this phase children should be reading words fluently and no longer be sounding out familiar words.
Maths
Children will benefit from lots of opportunities to practise counting reliably up to 10. You could use socks, apples, toy cars...
Encourage children to use fingers as a resource for counting.
Put each number (1-10) on a separate piece of paper or post it note. Work together to put them in order. Take turns to close your eyes and guess which one is missing. Find the biggest and the smallest numbers.
Combine two groups of objects and begin to use the + and = signs to record in a number sentence.
Record using pictures rather than numbers initially. Again, use physical objects.

Swap the objects around to show that addition can be done in any order.
Practise counting on and back in 1s and 10s.
Counting songs are a great resource and repetition (for example, in the car), will really help.
Count on and back in ones from any number. Use the language 'one more and one less'.
Use physical objects to help them understand the operation of subtraction and its related vocabulary - 'How many left?' 'How many less?'
Help your child to relate subtraction to 'taking away' and start to record using images.
Print or draw a number line and use it to find one more and one less. When ready, increase the number you are taking away. When using a number line, children often make the mistake of counting the number they start on. To help with this, we talk about counting jumps.
Help your child to understand multiplication as groups of or lots of. Socks are a great resource for counting in 2s.
Children will experience equal groups of objects.
Create simple word problems using the maths your child is confident with, 'I had 3 sweets and Sam gave me 3 more. How many do I have altogether?' Always encourage and allow the use of physical objects, especially to model sharing.
Try to make maths work relate to every day tasks and make it fun. Make it explicit when you have to use maths yourself (measuring, paying for groceries). Your child will begin to see maths as purposeful. Use lots of praise and encouragement.