Handwriting:
Practise letter formation and joins. It is important that capital letters are clearly distinguishable.
All of our lower case letters start at the bottom.
We teach all of the letters that start with the curly 'c' shape first (c, a, d, g, o, q).
We teach all of the letters that begin with the 'l' shape together (l, b, h, k, t).
We talk about our 'down letters' having their chin on the line and their tail underneath (g, j, p, q, y).
The image above helps children remember which letters are ascenders and which are descenders. ascenders go up into the blue sky, descenders go down into the soil, half way letters stay in the green grass.
Children can practise the letter shapes using pens, pencils, crayons, paint...
Writing:
Try and give children as many real life opportunities to write as possible (letters, shopping lists, diaries, instructions, invitations, labels).
Encourage children to include full stops and capital letters in their sentences.
Encourage children to use their phonics to spell unknown words. We find that using a robot voice to segment words helps.
Encourage children to think of their next sentence, say it out load, write it and then read it back to themselves before going on to the next sentence.
Reading:
Children should read a little at home every night. It is good to start with a chat about the book. Looking at
the front cover, encourage your child to tell you what they think the book will be about. Ask about any similar books they have read and link the topic to their personal experiences. Next, allow your child time to look through the book, look at illustrations and chat about what they can see.
When reading, encourage your child to use picture clues. Encourage them to sound unknown words out.
If they are stuck on a word and can't decode it, tell them the word and encourage them to reread the sentence.
Ask lots of questions and discuss how characters might be feeling. Encourage your child to describe different characters and setting.
After reading, you could role play and retell the main events. Ask your child to draw their favourite part of the story and write a sentence. It is good to reread books to build confidence and fluency. It is good to listen to your child read and for them to listen to you.
Classes have enjoyed visiting Crosby Library. Children take take up to 20 books out (free of charge) and can renew them on line.
Phonics:
We teach daily phonics lessons in school and children use their phonics knowledge to blend (reading) and segment (spelling) many of our phonetically decodable words.
Please encourage your child to use their phonics when reading and writing at home.
Phase 2
In Phase 2, letters and their sounds are introduced one at a time. Children should be able to read and spell the following phonemes:
Set 1 : s, a, t, p, i, n
Set 2: i, n, m, d
Set 3: g, o, c, k
Set 4: ck, e, u, r
Set 5: h, b, f, ff, l, ll, ss
Tricky words introduced in Phase 2:
Phase 3
By the time they reach Phase 3, children will already be able to blend and segment words containing the 19 letters taught in Phase 2.
Over the twelve weeks which Phase 3 is expected to last, twenty-five new graphemes are introduced (one at a time).
Set 6 : j, v, w, x
Set 7: y, z, zz, qu
Consonant digraphs: ch, sh, th, ng
Vowel digraphs: ai, ee, igh, oa, oo, ar, or, ur, ow, oi, ear, air, ure, er
Tricky words introduced in Phase 3:
| | | | | | |
| --- | --- | --- | --- | --- | --- |
| we | me | be | was | no | go |
| my | you | they | her | all | are |
Phase 4
Tricky words introduced in Phase 4:
| | | | | | |
| --- | --- | --- | --- | --- | --- |
| said | so | she | he | have | like |
| some | come | were | there | little | one |
| they | all | are | do | when | out |
| what | my | her | | | |
By this point children would be expected to be reading CVC (consonant, vowel, consonant) words, such as cat, bag, sip, at speed along with the tricky words from the previous phases. It is important that children are taught that blending is only used when a word is unfamiliar.
The focus in this phase is to develop blending of words such as: grip, step, crib, help.
Phase 5
Tricky words introduced in Phase 5:
| | | | | | |
| --- | --- | --- | --- | --- | --- |
| oh | their | people | Mr | Mrs | looked |
| called | asked | | | | |
| water | where | who | again | thought | through |
| work | mouse | many | laughed | because | different |
| any | eyes | friends | once | please | |
New graphemes for reading:
| | | | |
| --- | --- | --- | --- |
| ay day | oy boy | wh when | a-e make |
| ou out | ir girl | ph photo | e-e these |
| ie tie | ue blue | ew new | i-e like |
| ea eat | aw saw | oe toe | o-e home |
| | | au Paul | u-e rule |
During this phase children will begin reading words fluently and should no longer be blending and segmenting familiar words.
The real focus throughout the phase is to not only learn the new graphemes for reading but also to learn to read words with alternative pronunciations. Children also will need to learn alternative spellings for each phoneme.
For example:
The long 'a' sound can be written:
'a-e' as in cape (we call this a split diagraph)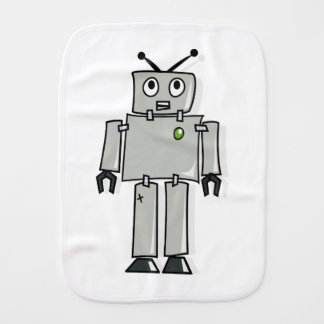 'ai' as in rain
'ay' as in day
Our aim is for children to be secure in phase 5 by the end of Year 1.
It is often helpful for children to sound out words using a robot voice.
When learning new sounds and words, it is also helpful to write them with sound buttons:
Be careful when using this strategy at home. Children are splitting words into phonemes (sounds), this is not always the same as syllables.
The word 'sad' has 3 phonemes (sounds) but only 1 syllable.
Common Exception Words
Phonics Screening Test
In June, children will sit the Phonics Screening test. This test, assess their ability to read words by blending the sounds above. They will have 40 words to read and half of the words will be nonsense (alien) words.
Maths:
Use different household objects as counters (buttons, biscuits, toy cars)
Practise counting in 2s, 5s and 10s.
Practise making 10 in different ways (5+5, 6+4, 3+7) move on to 20 when ready (we call these number bonds to 10 and 20).
Hang 10 pegs on a coat hanger and split them to make 10 in different ways, encourage your child to write the number sentence.
Use number lines to add and take away (counting on and back - count jumps).
7-4=
Create simple word problems, 'I had 7 sweets and I ate 4, how many did I have left?'.
Find the difference between 2 amounts (how many more?).
'Grace is 6 and Tom is 4. How much older is Grace?'
Practise counting in 2s, 5s and 10s. You could do this practically by using 2p, 5p and 10p coins.
Visual images are also really helpful.
Visual images like this are also really useful when sharing.
Try to make maths a fun part of everyday life; involve your child when shopping, measuring and telling the time.
Being able to recall their 2, 5 and 10 times tables (answering mixed questions including division) will put them in good stead for Year 2.